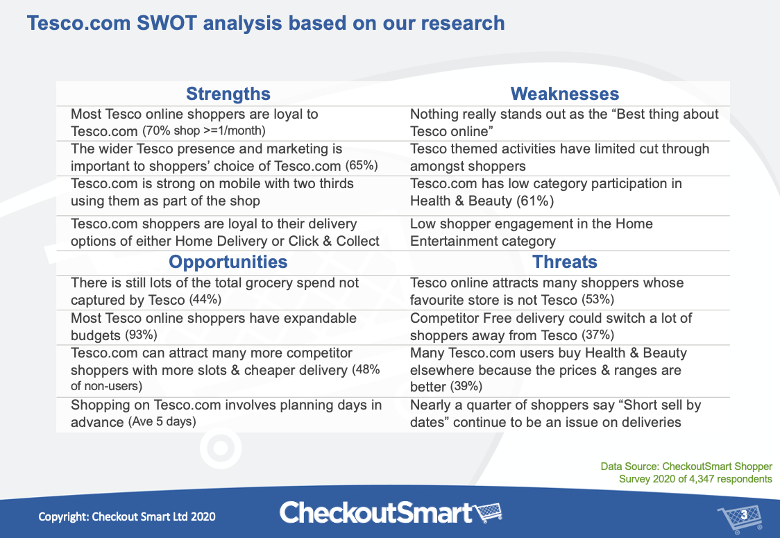 As a leading digital shopper marketing agency, we are always looking to extend our understanding of the ever-changing grocery shopping environment. Recently we undertook a survey of regular grocery shoppers to understand how they shop on Tesco online and what they think about their experience.
The feedback tells us that there is opportunity for Tesco.com to grow faster but also some significant threats in the wings. Everything we asked has been collated into a comprehensive 20-page report which is available to download. We have pulled the highlights together into a summary SWOT analysis below, together with a few examples of the charts in the download.
If you would like the full report it is available to download here.