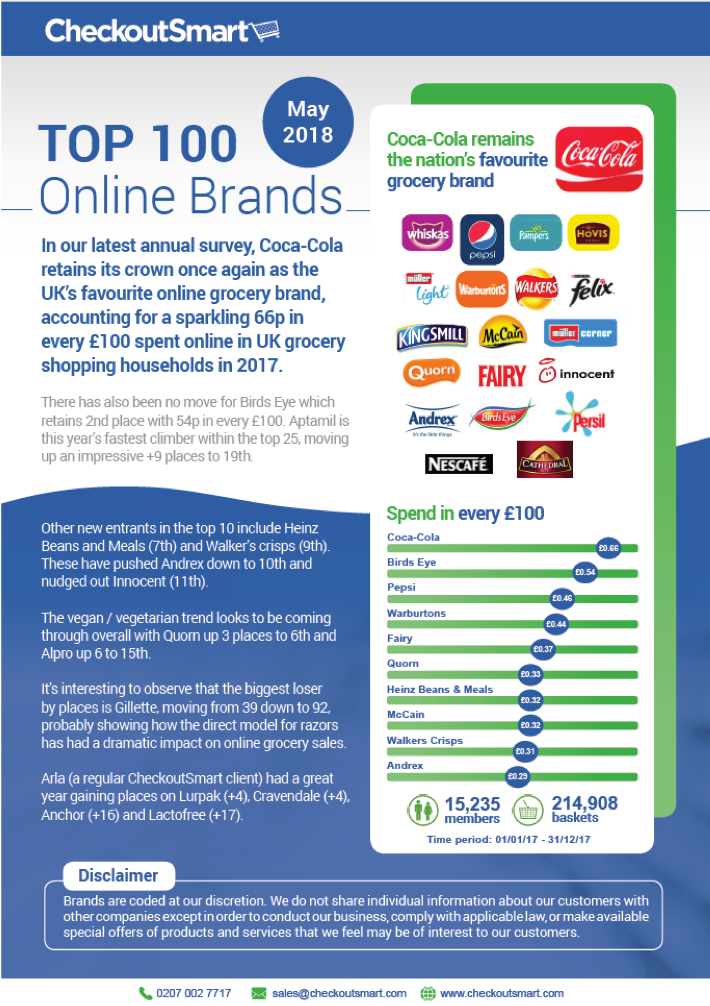 Coca-Cola retains their crown as the UK's favourite online supermarket brand
CheckoutSmart, Europe's No.1 grocery cashback app has released the UK's Top 100 Online Grocery Brands report based on our online data. Once again, Coca-Cola was on sparkling form accounting for 66p in every £100 spent online by shoppers. This is an important club because £16.15 of every £100 spent is accounted for by the Top 100 brands.
Who else was a winner? Aptamil baby milk is growing up well as the fastest climber within the top 25, moving up 9 places to 19th. The No.1 Beer brand was Stella Artois, up 14 places to 32nd closely followed by Fosters up 12 places at 38th. Their perfect accompaniment Walkers Crisps was a new entrant in the Top Ten at 9th.