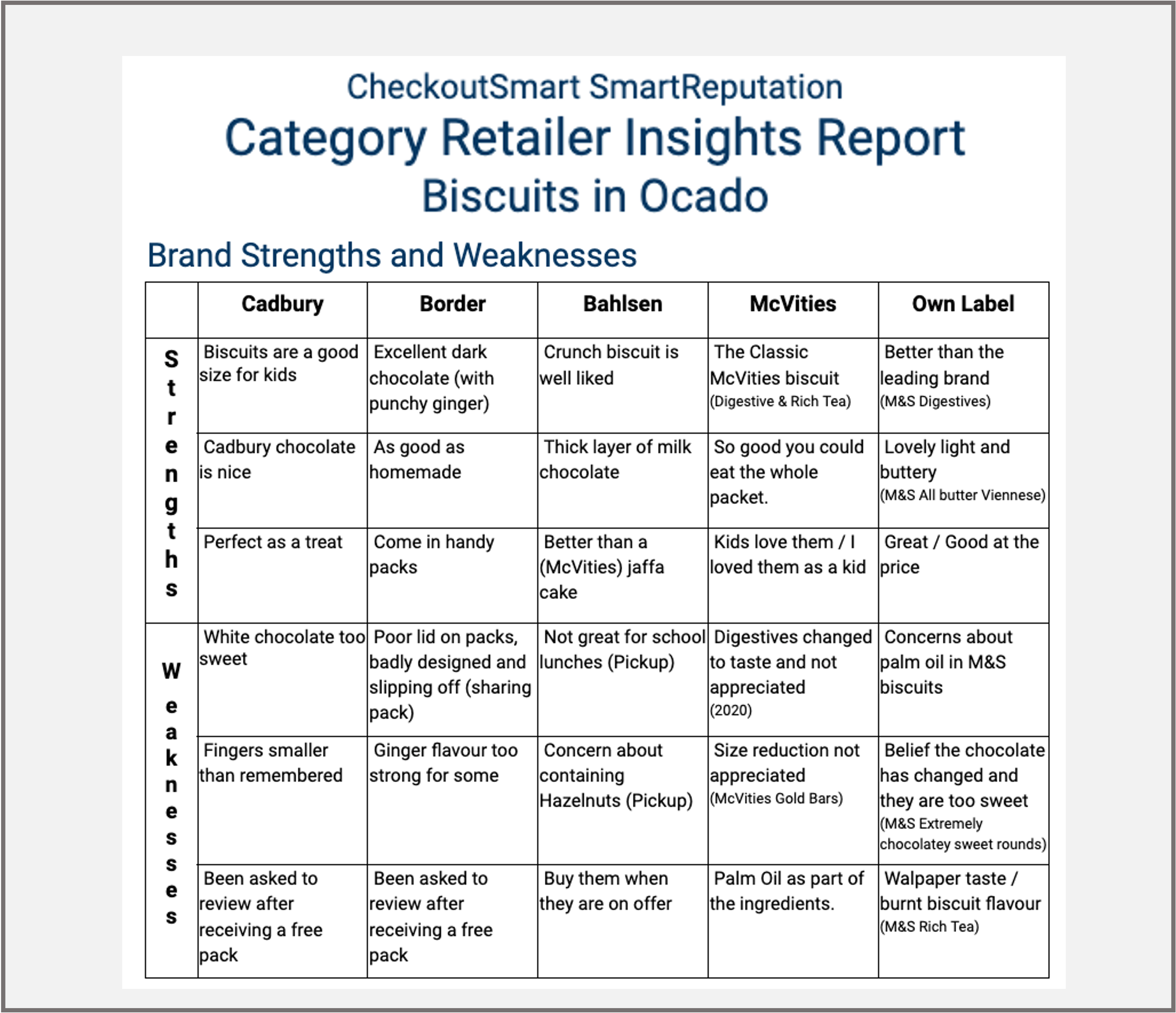 This is a summary of the work we have done using hybrid AI/Human analysis of shopper reviews of the sweet biscuit category in Ocado. This analysis uses AI to understand what is new and different across huge volumes of text while the experienced human sifts the output looking for category relevance and actionability.
Highlights
Ocado has 875k (11.4%) of the 7.7m reviews across all categories in the Top 6 online grocery retailers*.

The Category has 4k (1%) of the 421k reviews across all brands in Ocado over 2021-23.

85 Biscuit brands have reviews on Ocado with an average of 47.8 reviews per brand

There is a big opportunity for all brands to improve their review presence in Ocado by getting at least 30 reviews per SKU and the important area to shoppers of the most recent 3 reviews.

Looking at individual SKUs in the category (see the Appendix for the full category list) 277 of the 308 listed need new reviews to optimise their sales online and in-store (see "How to get more reviews" below).
*Reports are available for the Top 6 grocery retailers (Tesco, ASDA, Sainsbury's, Morrisons, Ocado and Waitrose plus Boots and Superdrug)