In 2018 we conducted research that showed 65% of our members look at our app when they are planning their food shopping, and 35% while they shop in the supermarket*. It is clear that grocery cashback apps are an excellent route to deliver shopper marketing goals (we have more on the whole Shopper Marketing approach here)
For example, we can use Geo targeting to serve brand advertising right onto consumers mobile devices at the first moment of truth, but the power of these apps goes a lot further than simply helping to raise brand awareness.
Based on our experience as Europe's No.1 grocery cashback organisation, here are the top 10 ways you can start using these apps to your advantage today:
1. Getting NPD directly into the hands of shoppers
Mobile cashback apps can instantly motivate shoppers to buy your product from any retailer. To get their cashback the shopper finds your NPD item in-store, pays for it with their own money and claims it back via a receipt uploaded to the app. As a result, they know where it is to repurchase and have already made a psychological commitment to your product. Our research shows that when you combine this with our smart auto follow-up offers, you can drive excellent repeat rates and strong ROI (See Birds Eye Inspirations case study).
2. Supplementing supermarket promotions
UK grocery retailers are rightly particular about what you can and cannot promote, based around the Groceries Supply Code of Practice. This means that some brands find they either can't promote at all or when they want to. In these cases, cashback apps such as CheckoutSmart are a great solution, as they can run activity through any retailer for a desired time frame, and even switch activity between retailers for a totally flexible approach. Supplementing retailer led activity with mobile app activity means they can deliver the exact volumes needed in a flexible, controlled and cost-effective way
3. Running "Virtual" On-pack promotions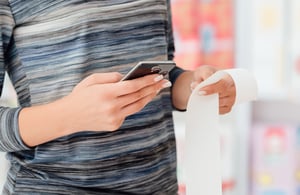 Most FMCG brand managers and shopper marketers know how powerful an on-pack promotion that communicates a competition or collector scheme can be. However, they also know how painful the setup process can be. With the mobile alternative "Virtual on-pack" the receipt replaces the usual printed unique code and serves as proof of purchase in-store or online. A shopper simply purchases the product and uploads their receipt to the app. Setup takes a matter of days and partnered with digital communication, can reduce cost and improve ROI significantly.
4. Saving SKUs from the threat of a range review delist
Experienced Shopper Marketers and National Account Managers (NAM) are familiar with the challenges that can arise due to the grocery supermarket category review process. Slow-selling lines can come under threat a few times a year because of a poor rate of sale but increasing the rate of sale needs to be subtle so that customers don't notice or become alarmed. Using a cashback app to run activity in a specific supermarket in the run-up to a range review (i.e. the data period used for analysis) is an effective way of saving SKUs from being delisted. By calculating the required sales per store needed, CheckoutSmart will implement a proven program to deliver them, and help the threatened lines live to fight another day.
5. Increasing loyalty through Average Weight of Purchase (AWP)
Our analysis of grocery categories shows that 25% of consumers account for an average of 67% of the value in a category (See Heavy Category Buyers Summary). This tops out in Baby Food & Wine categories where the Heaviest 25% account for 78% and 74% of sales respectively. These buyers are therefore vital to any shopper marketing team in an FMCG manufacturer and can be targeted based on their shopping behaviour. Services like CheckoutSmart that track shopping history can do this effectively. Brand buyers can be offered a higher Average Weight of Purchase whilst non-buyers might get a free trial offer.
6. Ratings & Reviews for online retailers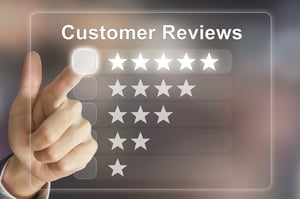 Research from BazaarVoice shows that if you have at least 50 reviews for your SKU on retail sites, you can increase online grocery.com sales by 30%. The challenge is finding enough buyers for each SKU, especially of the precious NPD or slow-moving lines. CheckoutSmart solves this issue by creating an audience of known buyers then surveying them, either directly on the site or via an intermediary such as BazaarVoice. These activities can be delivered <2 weeks, giving a fast and measurable ROS benefit.
7. Grocery Shopper surveys
Mobile cashback apps have access to an audience with varied grocery shopping behaviour, meaning marketers can target specific demographics. By running cashback offers to people who have bought a specific SKU, marketers can gain valuable insights. By using data from uploaded receipts, other target groups could include heavy category buyers, competitor buyers, or Tesco shoppers. CheckoutSmart is able to digitally survey customers and deliver results within five days of an offer going live.
8. Immediate activation in any retailer
The beauty of mobile shopper marketing solutions, such as CheckoutSmart, is they can be activated almost immediately, and standard activities can go live within an hour, making them powerful marketing tools. If you're implementing a weather activation, a competitor activity or a have an NPD that is not fully distributed yet, then an app is an ideal solution. Efficient activations can help drive full price sales without the need for retailer integration.
9. The digital solution for branded "on-pack" activity such as competitions
Traditional on-pack activity solutions are let down by their long lead times and expenses they incur, especially managing the unique codes required as proof of purchase. Smart digital shopper marketing solutions remedy this by using the receipt as proof of purchase, decreasing lead times and costs significantly. This "White Label" approach is perfect for FMCG brand-led activity, which can be communicated both on-pack and digitally, making it easy to implement at scale, including nationally and even internationally.
10. Activation and insight outside of the major supermarket channel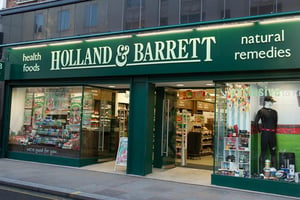 As well as delivering simple and fast Convenience (Symbol Independents, Co-op, etc), Pet Trade (Pets at Home) and Pharmacy (Boots, Lloyds & Superdrug) solutions, CheckoutSmart also covers other major retailers such as Costco and Holland & Barrett. In addition to driving trial and sales in an effective way, CheckoutSmart can report on data, such as pricing and distribution off same-day activations on the app, making it an indispensable tool to shopper marketing teams and brand marketers alike.
*2016 CheckoutSmart study of app opening times and grocery shopping times