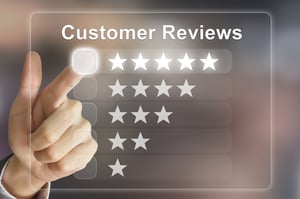 Online Grocery Reviews
Shopper Marketing agency CheckoutSmart's new offering taps into the known online and in-store sales benefit from increasing an items rating and reviews. A report from PowerReviews says the threshold for securing shopper trust at the product level is to collect up to 50 reviews.
Reviews don't just boost online sales; they also strongly impact in-store purchases as well. Through the ROPO (Research Online Purchase Offline) effect, in-store grocery shoppers are positively influenced to try new products by online reviews.
The main difficulty to date with increasing branded grocery
ratings and reviews has been finding enough of the
exactly the right sku buyers and then contacting them. We
solve this conundrum by getting our grocery shopping members to buy your
product and then asking them to provide the review in a
simple, quick to execute solution.
With our Rapid Review Program (RRP), we have a cost effective
and guaranteed way of increasing your ratings and
reviews across all the major supermarkets
and health & beauty retailers.

Increasing ratings and reviews is ideal for NPD, core skus or any line that is under threat of delist. We recommend working with us on a program to cover all your skus over a short period of time to maximise the on-going sales impact and ROI.
Here is how it works for one item:
The item and retailer for the

campaign are agreed upfront

We run a targeted cashback

campaign to our RRP group

When we have enough claims, an

email is sent asking for a review

The activity will run until required number of

reviews have been published (usually <2 weeks)

The retailers covered by this program are: