After analysing the shopping basket data from than 500,000 grocery receipts uploaded by our members in the Decembers of 2013 - 2017, we can see that on average there is a steady rise in sales in the four days leading up to 23rd December.
The team at leading Shopper Marketing Agency CheckoutSmart have produced their Christmas sales forecast for 2018. With Christmas Day falling on a Tuesday in 2018, it is predicted that many shoppers will leave their Christmas grocery shop until the weekend before, with an expected surge on Saturday 22nd and Sunday 23rd December. This will allow shoppers to take advantage of final Christmas promotional activity and stock up on perishables and fresh produce before the big day. Christmas Eve, will then see a dramatic fall-off in predicted sales at just 5.6% of the week, as everyone settles down at home or heads to friends and family for the festive period.

While in-store activity programmes have been locked down for months, as we are independent of retailers, CheckoutSmart's mobile-led approach means that programmes can still be activated immediately, creating an opportunity for suppliers to maximise sales during the busiest time of the year.
Activity run via CheckoutSmart such as trial gaining or category share driving circumvents retailer restrictions by placing product offers directly into the hands of its over 1.5 million members via its app and web site. Shoppers simply need to purchase the product and upload the receipt to the app to receive their cashback. This is fully measurable activity with an immediate turnaround time. To capitalise on prime shopping times, CheckoutSmart Geo-targeted push notifications allow brands to inform shoppers about current offers and specials, create brand awareness and encourage immediate action.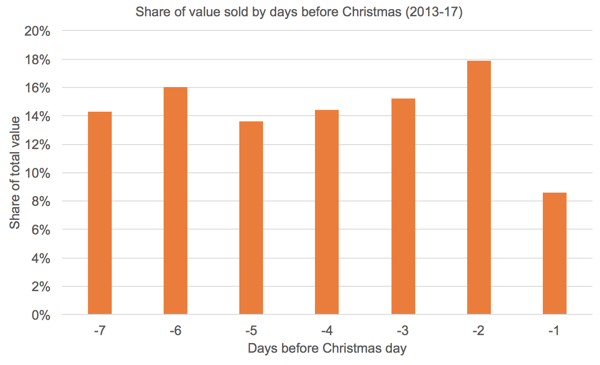 The data is based on all receipts uploaded to CheckoutSmart in December 2013-December 2017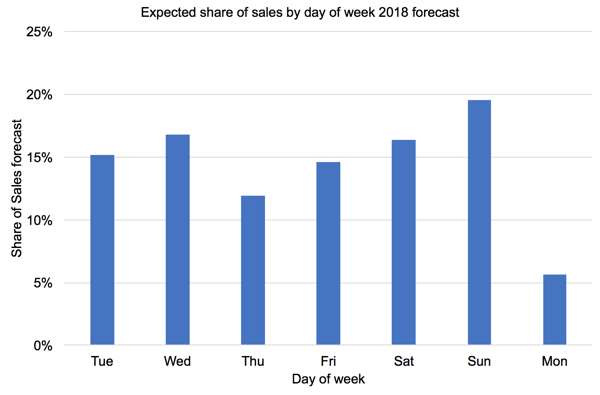 Sunday 23rd December 2018 will be the most important shopping day leading up to Christmas with 19.6% of the weeks sales.
To find out more about which day and what time UK grocery shoppers are most active, download the When Do Grocery Shoppers Shop Insight Report direct to your inbox.