To demonstrate our solution in the US, we delivered a self-funded program reviews on Kellogg Cocoa Krispies Cereal in Walmart.
What we did...
We created a digital cashback campaign which was distributed to selected regular Walmart shoppers who are members of our US partners' savings program. They went shopping at Walmart and uploaded their till receipt to provide a verified purchase. After being rewarded they were then asked to leave a review directly on the Walmart.com site. We monitored the site and reviews created to ensure the guaranteed 30 reviews were delivered, and in this case, 115 were delivered within 2 weeks of starting, with an average of 4.7 stars*.
Sales up 32%...
Previously we ran an identical approach in the UK with Kellogg. After we had delivered more than the number of promised reviews, they told us: "Without additional media support and same promotional mechanic every week, we saw performance improving week on week since the reviews went live (uplift +32%)".
*Individual timings and results will vary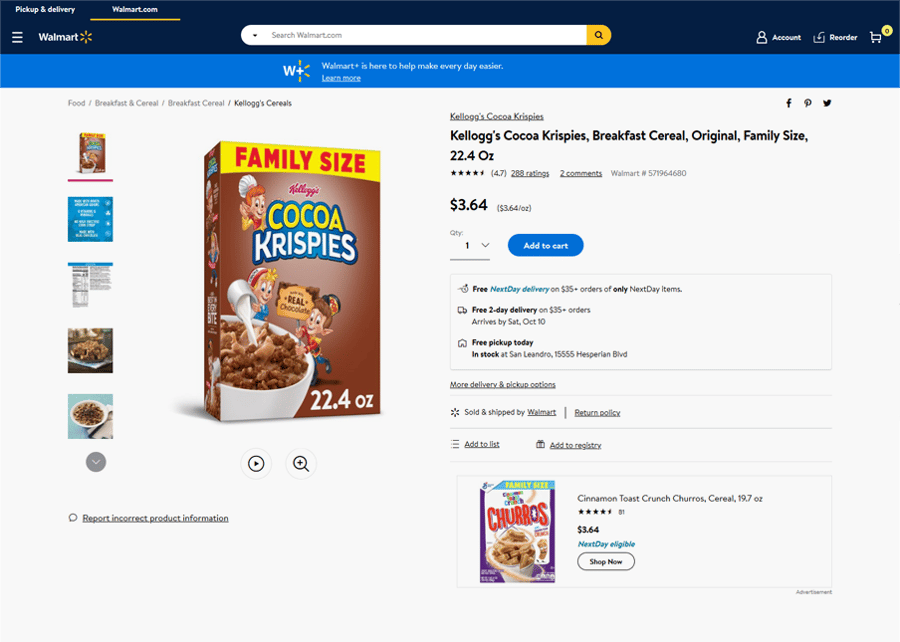 My New Favorite Cereal

"I've never had this cereal before and I found out what I've been missing. Thanks to my grandchildren I have a new favorite cereal."
Walmart Shopper